Description
Multichill Headwear
Special Discount $20.00 only (Normally $25.00)
The Multichill is the coolest tubular multifunctional headwear on the market.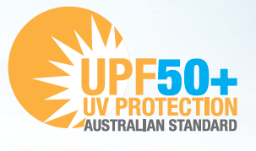 Comprised within a single layer, a multiplicity of fibres create a capillary system, wicking moisture away from the skin, circulating the moisture throughout the entire garment and regulating the rate of evaporation before releasing the molecules into the atmosphere. UPF 50. Wear it as a doo-rag, beanie, headband, chemo cancer cap, face mask, cool tube, head or neck gator. Fishermen, boaties, yachties, kayakers all love the protection they give on the water.
The coolest tubular multifunctional headwear…
Ultra Cool n Versatile – The Multichill…Multichills are multifunctional headwear designed to keep you cool and comfortable. The unique fabric is the secret to the cooling. The technology is designed to pull moisture into the fabric, circulate it throughout the headwear, then control the rate of evaporation.

The fabric is soft to the touch, stays cool for extended periods of time and requires no mechanical means of refrigeration to perform its cooling function. The moisture activated technology delivers an instant cooling effect without the use of chemicals, so the cooling benefits never wash out.
Simply wet it, wring out excess moisture and wave it in the air for a few seconds before putting it on. To reactivate cooling, simply repeat steps above.
Ultra Cool n Versatile – The Multichill…
Features:
Rapidly cools down & stays cool as long as there is moisture in the fabric.
Chemical-free cooling, so cooling benefits never wash out
Provides instant cooling relief during any strenuous activity, sport, work or play.
Can be activated over and over again.
Easy maintenance.
Can be worn a multitude of different ways.
SPF 50
Size: One size.
Care:
Machine wash cold with like colours.
Do not iron. Do not bleach. No fabric softeners.
Tumble dry on low. Line or air dry after each use.
Colours:
Sky Blue
Multifunctional Headwear – 16 ways to wear…