Description
The Everyday Cool Hat (Limited stocks of Navy left)
Pre-Christmas Sale – 50% discount off Normal price of $40.00 – Now only $20.00 (while stocks last)
Versatile, unisex design. Every Cool Hat includes a Cool Pad inside the crown.
Colours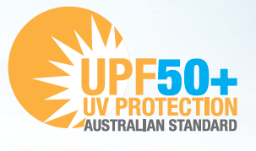 The EveryDay Cool Hat is the coolest way to make your summer-fun be pain free! The brim has a downward slope to further assist in shading the entire face while still allowing adequate vision. A foam core has been added to the brim which allows the EveryDay Cool Hat to stay afloat if it ever falls into the water while you're fishing or boating
Sunlight-induced advanced aging and skin cancers are increasing in many areas of the world, and this concern shouldn't be overlooked. The EveryDay Cool Hat will not only protect you from the UV light, but also make your next outdoor adventure cooler and more enjoyable.
FEATURES
Wide downsloping brim to protect your face yet keep your vision unhindered.
Wide brim holds its shape perfectly.
Wide foam core filled brim that will float if dropped into water.
Double crown in which to place your Cool Pad, that comes free with your hat.
Magic removable cool pad to keep you cool.
Adjusts to fit precisely.
Lightweight, breathable mesh crown allows flow-through venting to cool you down.
Water Repellent, SPF 50+ fabric protects you.
Comfortable, terry towelling sweat band keeps the sweat off your brow.
Adjustable cord and chin strap with cord lock to keep it in place in the wind.
Cord has an inbuilt Safety Snap that snaps apart if the chin strap gets caught, thereby protecting you from choking.
Dark coloured underside offers anti-glare protection to aid visibility.

COLOURS 
Only Navy available
SIZES
Small/Medium – 56-59cm
CARE
Throw your EveryDay Cool Hat into the washing machine.