Description
The Great Outdoors Cool Hat
Versatile, unisex design. Every Great Outdoors Cool Hat includes a Cool Pad inside the crown.
Colours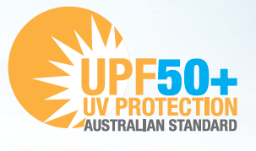 The Great Outdoors Cool Hat gives you the best protection from the sun this summer. Not all breathable hats have UV protection, but Cool Hats with a magic Cool Pad won't let harmful UV rays pass through the fabric fibres, whilst still providing full Air Flo to your crown.
Comfy and cool, with a convenient Tuckaway Neck Protector for added protection, this will be your favourite hat. Whether  camping, bushwalking, line dancing, fishing, canoeing, running, horse riding, kicking back by the pool, golfing, playing tennis, lawn bowls or cricket, cycling, lawn mowing or doing anything that takes you outdoors, you will be reaching for your Great Outdoors Cool Hat with Magic Cool Pad.
The Great Outdoors Cool Hat is the perfect choice for anyone to enjoy the great outdoors ! This Australian designed hat protects you in a number of vital ways.

FEATURES
Wide brim to protect your face yet keep your vision unhindered.
Wide brim holds its shape perfectly.
Wide brim that will float if dropped into water.
The Cool Flap fits discreetly into the rear portion of the brim. To fully protect yourself from the sun, the Tuck Away Cool Flap unrolls and loosely drapes over your neck to protect all angles of the neck. The Airflo mesh in the crown enhances coolness and comfort during hot days or strenuous activities.
The Cool Flap acts like a vented veil to provide added air flow whilst still delivering full sun protection. But it can be tucked away until you want to use it.
Double crown in which to place your Cool Pad, that comes free with your hat.
Magic removable cool pad to keep you cool.
Adjusts to fit precisely.
Lightweight, breathable mesh crown allows flow-through venting to cool you down.
Water Repellent, SPF 50+ fabric protects you.
Comfortable, terry towelling sweat band keeps the sweat off your brow.
Adjustable cord and chin strap with cord lock to keep it in place in the wind.
Cord has an inbuilt Safety Snap that snaps apart if the chin strap gets caught, thereby protecting you from choking.
Dark coloured underside offers anti-glare protection to aid visibility.
COLOURS 
Navy and Natural Beige
SIZES
Small/Medium – 56-59cm
Large/X-Large – 60-63cm
PROMOTIONAL
We can now supply promotional Cooling Hats, embroidered with your logo (minimum of 100).
Contact us today for more information.
CARE
Throw your Great Outdoors Cool Hat into the washing machine.